Get a free storage bag, a water bottle, and an accessory basket with each order!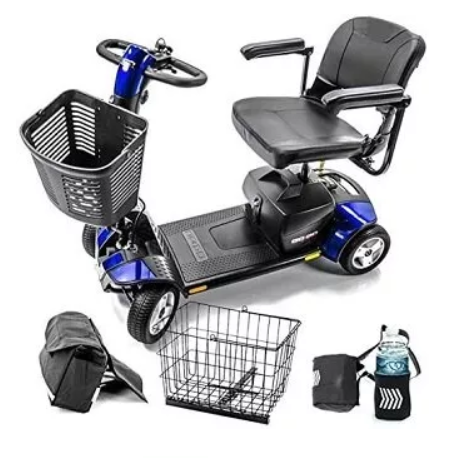 Transformer 4-Wheel Mobility Scooter
The Transformer scooter is nothing else like it on the market. It is an easy-to-use, ultra-portable, lightweight scooter that offers the ultimate in convenience. The perfect scooter for travel, cruising, shopping and more.
At 33lbs, the Transformer is so compact, it can be placed in the back of most vehicles almost effortlessly yet durable enough to hold a rider up to 300 lbs.
The Transformer scooter comes standard with a lightweight but powerful Lithium ION battery that can take the rider up to 13.5 miles on a single charge. That's a full day of adventure and fun.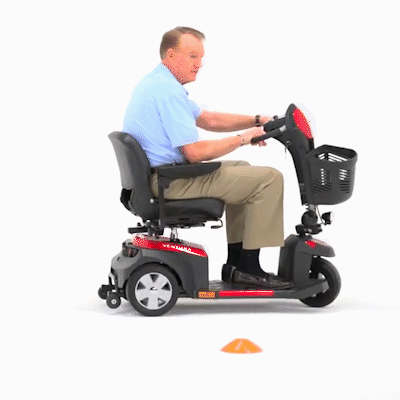 Comfort Factors of the Transformer Scooter.
Capable of holding up to 300 pounds in weight, the mobility scooter is great for those of above-average body size.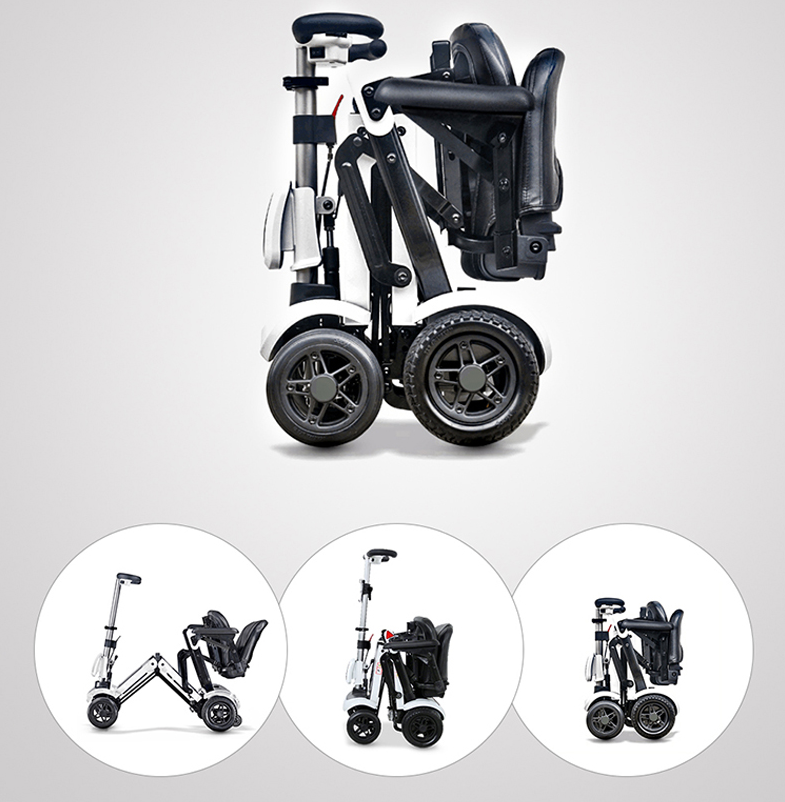 With an overall width of just 18.1 inches, it easily travels through smaller spaces and can go in and out standard doorways without any problems. With a turning radius of 55 inches, you can easily maneuver through crowded areas all the while feeling confident and stable when driving it. The max speed is up to 3.7 miles and it can go a distance of 13.5 miles on a fully charged battery. When you enjoy being on the go and don't want to deal with taking apart a scooter for transport. The Transformer 4-wheel mobility scooter is a must-have!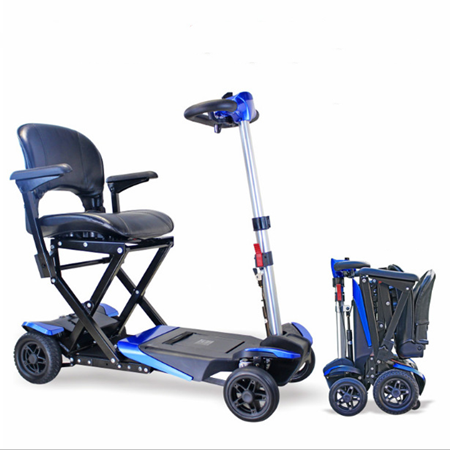 Transport Made Easy
You can easily transport the Transformer to go wherever you want to be. Weighing only 53 pounds , this lightweight 4-wheel mobility scooter is easy to pick up to put into the trunk of your car or back of your vehicle